Welcome to Mid-Michigan Industries
Our Mission:  

Enriching Lives Through Employment, Training and Community Access
MMI enriches the lives of individuals in Clare, Gratiot, Ionia, Isabella, 
Mecosta, and Montcalm counties.
For over 40 years, MMI's quality services have helped thousands of people 
across mid-Michigan achieve greater independence, better work skills and a 
higher quality of life. Over the years, MMI's services have grown and expanded 
into new areas, including our Community Living Supports (CLS) and Art 
programs.
MMI began as a local activity center, and is now a leading employer in 
Central Michigan, providing a wide range of services to area businesses. 
Incorporated in 1973 to operate a social activity program, MMI has grown 
to be one of the largest community rehabilitation providers in Michigan for over 40 years that 
employs over 160 staff and serves a unique range of person-centered service 
opportunities to nearly 1,000 people per year.
MMI is a not-for-profit organization committed to helping people make 
connections that lead them to meaningful employment, advanced skill 
enhancement, and greater independence.
CHECK OUT OUR SPOTLIGHT AREAS
BUSINESS SERVICES
MMI's Business Services consist of a wide range of services designed to save businesses time and money.Let us show you some new ideas to meet the needs of your business as cost effectively as possible. Try us once, and you'll be back!
HUMAN SERVICES
MMI provides jobs and training for individuals with barriers to employment in six Michigan counties and is a leading employer in the central Michigan area. We are also one of the largest community rehabilitation providers in Michigan.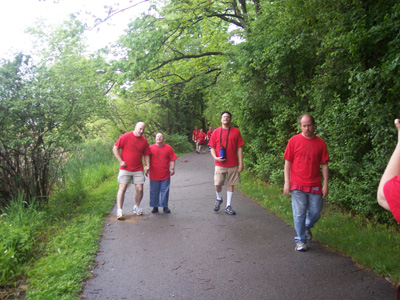 CAREERS @ MMI
MMI offers applicants a wide range of job opportunities in the Human Service field. Job openings may include direct care staff, job coaches, production staff, clerical staff, professional and supervisory positions.
CONTACT MID-MICHIGAN INDUSTRIES