PERSON SERVED OF THE MONTH
April 2017
Seth A
Isabella
Thank you Kenny for a job well done! Keep up the good work and congratulations on being MMI's Person Served of the month for February 2017!
Phillip B
Clare
January 2017
Heather W
Mt. Pleasant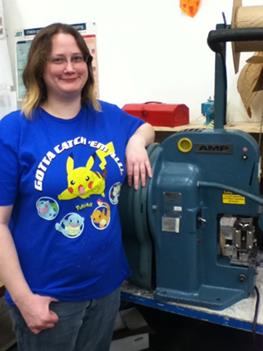 Congratulation Donald on being the

July 2016 Person Served of the month!
Chris H
Clare
June 2016
Denise B
Mt. Pleasant
Shannon has been with MMI since January 2010. Shannon participates in our Community Employment program and works on the MMI night janitorial crew five nights a week.  Shannon is a hard worker and enjoys spending her spare time with her family especially her three children.  Shannon is outgoing, friendly, helpful, and well liked by peers and staff alike.  The Clare Consumer Council has proudly named Shannon as May 2016's Person Served of the month! 
Thank you Shannon for all your hard work and dedication.
---