PERSON SERVED OF THE MONTH
March 2017
Ian M
Mt. Pleasant
Thank you Kenny for a job well done! Keep up the good work and congratulations on being MMI's Person Served of the month for February 2017!
Phillip B
Clare
January 2017
Heather W
Mt. Pleasant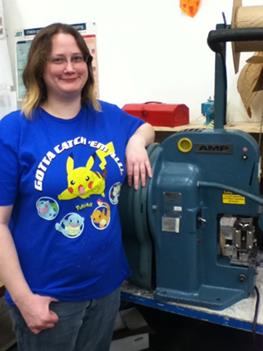 Congratulation Donald on being the

July 2016 Person Served of the month!
Chris H
Clare
June 2016
Denise B
Mt. Pleasant
Cody started working at MMI in October 2013 through MRS and then transferred to the Clare branch in April of 2015. Cody attends MMI two days a week and participates in our Transitional Employment and Community Employment programs.  Cody participates in many Special Olympic sports throughout the year.  On 3/18/2016 Cody was working on the Saturday recycling crew when the keys were accidently locked in the township hall building as the job coach and Cody were trying to figure out how to get the keys Cody noticed that there was a sign along with a name and phone number of who to contact in case of an emergency.  Great job Cody!  The Clare Consumer Council has proudly named Cody as April 2016's Person Served of the month!  
Thank you Cody for saving the day and being such a hard worker.
---